Electric brakes can be good or bad, but the quality of the brake controller has a profound influence either way. My first exposure to electric brakes was in the early '90s. The brakes on our '70s camper were more of a suggestion than a reality! Our brake controller was an old, time-activated relic. When it worked, it would slowly count up to the gain we set it to. The voltage would eventually be high enough that the brakes should hold, and if the myriad of wire nuts, corroded connections, and rusty brake assemblies functioned, we could at least imagine our rig was slowing down with the help of the trailer brakes.
Hopefully these brakes were the exception rather than the norm, but old relics like these still come through our shop. With the new systems available, you no longer need to hold your breath as you creep over the crest of the hill hoping no one will slow down in front of you since there won't be any stopping till the bottom!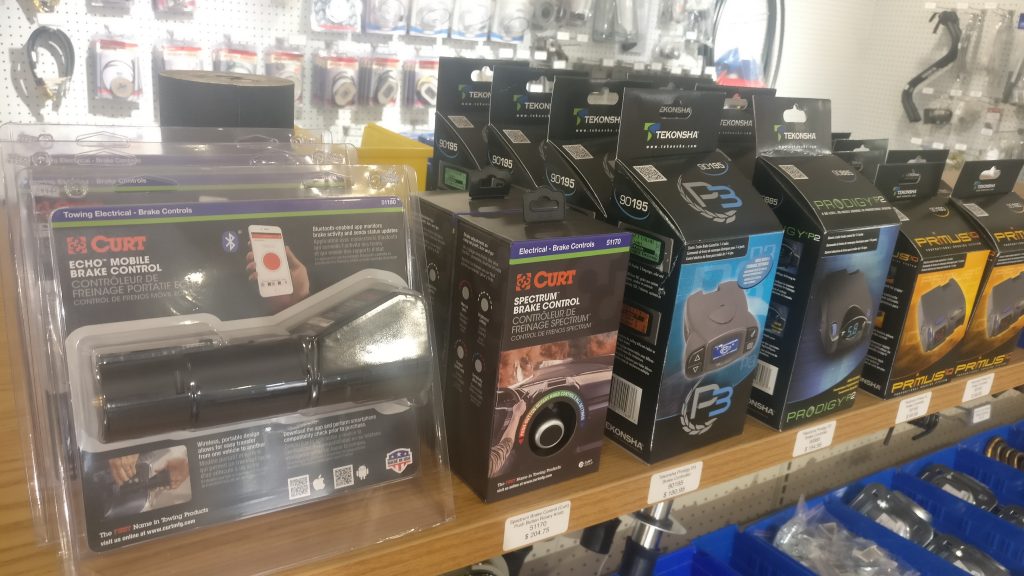 Prodigy Brake Controller (Primus IQ)
Over the years, brake controllers didn't change much, until Tekonsha introduced the Prodigy (now Primus IQ) brake controller. Burkholder Trailers promoted this as the controller to use. The Prodigy controller showed many customers what good brakes should be.
Curt Manufacturing
In the past year, a couple of new brake controller options have been introduced. At the forefront is Curt Manufacturing, leading the industry with new ideas and improved options. Although an excellent choice, this conventional brake controller has limited mounting options, and you must have easy access to mount it.
Spectra
Due to the limited number of sensors, most controllers have restrictions to be mounted. (Not upside down; not sideways beside your seat.) With the Spectra, all you need on the dash is a control knob. The rest of the brake controller can be mounted in an out of the way place. With a wire running from the brake controller to the knob, you have an unlimited number of options to mount the controller.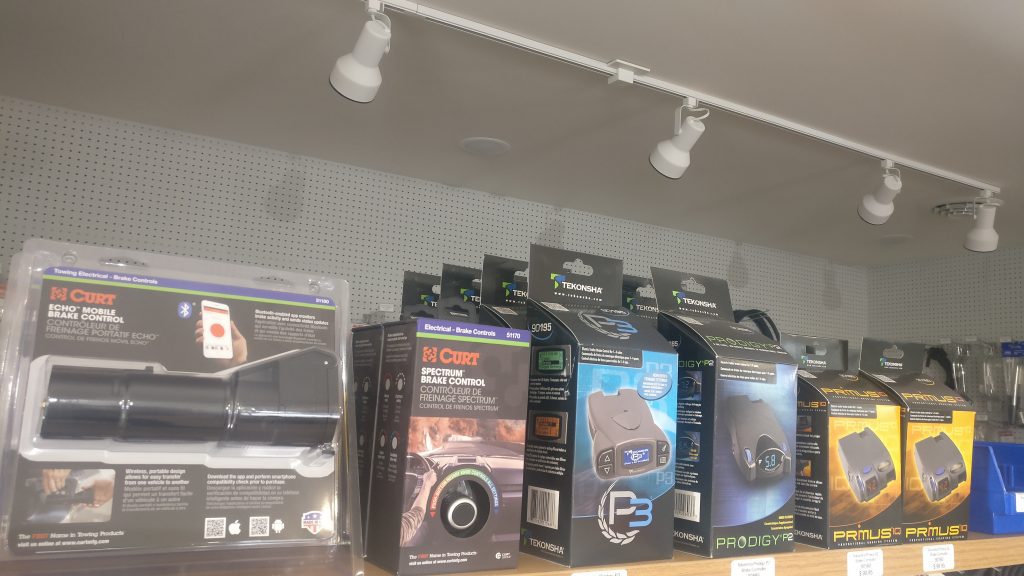 Echo Brake Controller by Curt MFG
The Echo Brake Controller by Curt MFG doesn't need to be hardwired into your vehicle. All you need is a smartphone, a 7-prong RV plug on the vehicle, and a 12V charging wire. The controller uses your phone sensors to decide the braking output. It works smoothly and functions as well as any high-end premium brake controller.
This controller would work well for rental companies, motorhomes or any vehicle that needs to be hard-wired. Luxury SUVs also come to mind. If you don't want to install a permanent brake controller, this can be a quick and easy solution.
Conclusion
As electronics get cheaper, brake controllers will continue to improve. New options will continue to challenge the competition in the future.