Does your trailer need more suspension than a leaf spring axle can provide? Does your precious cargo need protection from road shock? Then Rubber Torsion Suspension axles are for you. These axles will provide a quieter, smoother ride, and improve suspension over the leaf spring axle. But what is a torsion axle?

What is a torsion axle?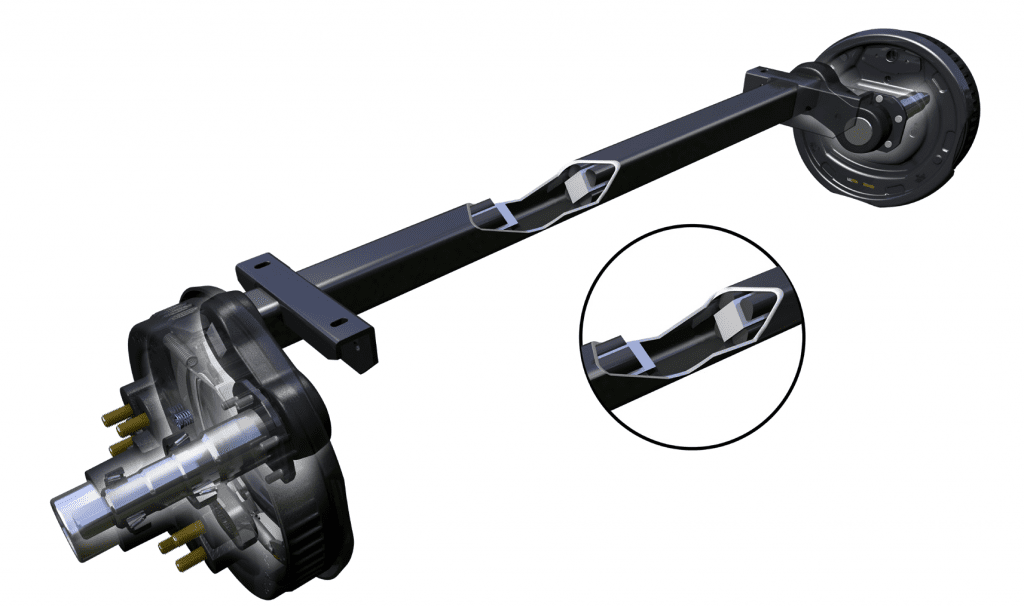 Torsion arm-type suspension attaches directly to the trailer frame using brackets, an integral part of the axle assembly and is completely self-contained within the axle tube. A steel torsion bar is surrounded by four rubber cords, all of which is encased in the main axle beam.
What maintenance is needed?
With torsion axles, little suspension maintenance is required, except for periodic inspection of the fasteners used to attach the torsion axle to the vehicle frame. However, torsion axles are still subject to the maintenance and inspection procedures regarding brakes, hubs, bearings, seals, wheels, and tires.

Are torsion axles reliable?
Other trailer brands often stock their trailers without torsion axles. On the enclosed trailers stocked at Burkholder Trailers, torsion axles are a preference. We often get the question "Are torsion axles reliable?" Most of the time, torsion axles outlast and outperform spring suspension axles.

Torsion Axles will give a smoother ride for your trailer and greater peace of mind for you.